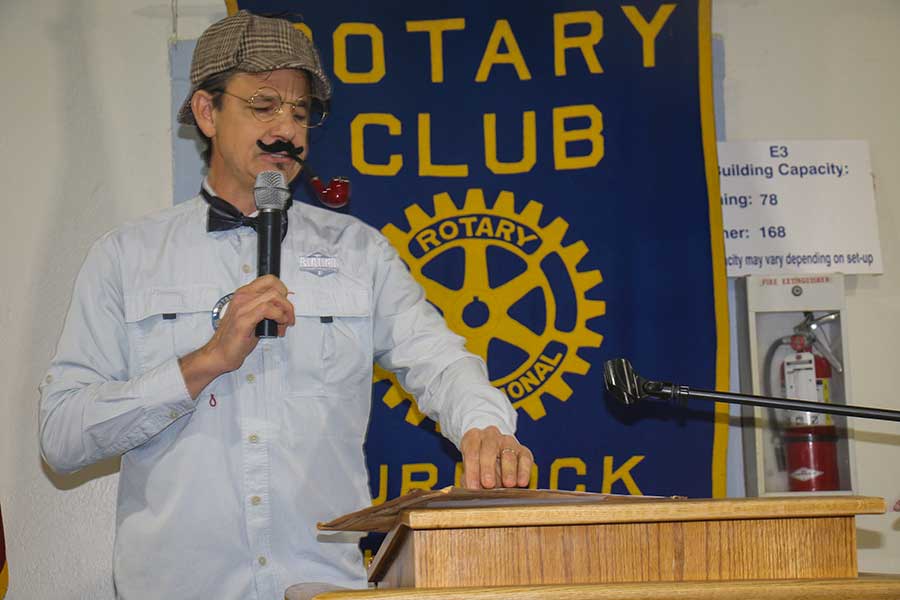 Baron Biger, our Detective for December

Your friendly detectives are the Rotarians responsible forproviding entertainment and income for our club at our weekly meetings. Each of the 12 members of the Detective Squad serves for a single month. It's their job to dig up otherwise unrevealed information about their fellow Rotarians.Their weekly reports include anecdotes about both the proud accomplishments and humorous bloopers of our members. They are an integral and traditional part of our meetings and are much enjoyed by the membership.
It is an honor and a privilege for a Rotarian to pay a fine for the information divulged by the detective. The fines also provide a major source of the revenue for our many charitable activities. Our detecalways need your help. Fellow Rotarians are the very best source of such information about their friends and colleagues. If you are aware of - or even suspect - a special accomplishment and/or a humorous incident about any of our members, please give your monthly detective a call or personally seek her or him out when you arrive at our next meeting.